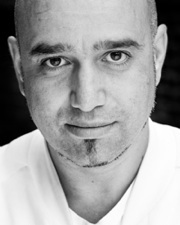 UKCP accredited psychotherapist, executive coach and workshop creator & facilitator
My name is Dimitri Raftopoulos, a UKCP accredited psychotherapist and Executive Coach. I trained at the Minster Centre, Queens Park, London where I obtained an advanced diploma in integrative psychotherapy and counselling. I also have a Masters from Middlesex University in integrative Psychotherapy and Counselling.
I specialise in helping women, men and couples create lasting and successful relationships.
As a result of my extensive experience, I've created a very powerful workshop for women to help them become confident and powerful in both their personal and professional relationships. I am currently writing a series of books that de-mystify relationships and help both women and men to create lasting and loving relationships together.
I'm a trained Senior Level Executive Coach in the Tavistock Consulting systems psycho-dynamic methodology. I regularly consult for companies that want to get back on the path of growth and lead the way in their field.
Over 15 years' experience as a practising psychotherapist
I consistently receive positive feedback and achieve good results with my clients. I have an empathic and understanding yet challenging approach, along with a broad range of experience dealing with a variety of psychotherapy issues.
I run my own private practice online and in central London and help people suffering with problems such as anger, depression and stress, which leave them feeling isolated and out of control.
Projects and other experience
I worked on a men's counselling project run by the University of Westminster, which was shortlisted for BMJ awards.
I have considerable experience working with students in the creative arts having been an external counsellor for one of the leading drama schools in London.
I worked for the NHS as a primary counsellor at a GP practice. I dealt with people suffering with problems such as anger, depression and stress, which left them feeling isolated and out of control. I have extensive experience in short term work and have proven to be effective focusing on specific issues.
Links
UKCP (The United Kingdom Counsel for Psychotherapy )
Minster Centre