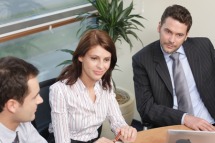 Perform at the top of your game
Executive Coaching for high flyers wanting to reach the top
Over the last 10 years I have helped many CEO's, directors and senior managers get the skills they need to be brilliant leaders. My coaching program teaches you the latest and most powerful tools from psychology so you can alternate between being assertive when need be to understanding and empathic what that's needed. You will develop the skill to inspire your team who will want to work hard for you.
I have also developed a powerful women's senior leadership coaching program which uses the subtle differences in make & female psychology to help you lead from a female understanding of leadership.
Perform at the top of your game
I want to help you continue to deliver well in an ever demanding business environment.
I specialise in one-to-one Executive Coaching for CEOs, directors and senior management, which offers you the space and privacy to work on business issues so you can get to and stay at the top of your game.
With Executive Coaching, you can effectively address organisational issues, such as: complicated dynamics in the senior leadership team; staff morale; managing poor performance; in addition to nurturing future leaders and developing staff.
By identifying your blocks and issues and successfully addressing them through individual coaching, you are able to make tangible changes, which actually affect the bottom line.
​
How does it work?
An Executive Coach will work with you to clarify the business issue and goal for your coaching, then help you to unpick the problem and discover important insights, which lead you towards an effective progression or solution.
Each coaching session gives you the time and confidential space you need to explore the problem fully in partnership with your coach, acting as an objective pair of eyes and ears.
​
What's your top business problem? Contact me to discuss how Executive Coaching can make a difference.