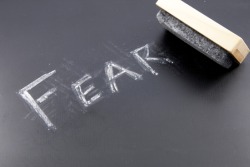 Become a confident man that leads by example
Men
Become a man that makes a difference!
Dimitri was able to allow me to define my masculinity in a non-aggressive and sensitive way. I was able to understand the dynamics of my relationship much better, communicate my inner conflicts and establish personal boundaries more effectively (AK, Primrose Hill).
The masculine qualities of being dominant, powerful and physically strong are important and complimentary to the feminine, more passive qualities.
As men, we can be very critical of ourselves, feeling we have to be strong under any circumstances. So losing your confidence as a man can have a negative impact on your self-esteem, leaving you feeling alone and isolated.
Find your purpose & passion as a confident man
I have worked with many men facing low self-esteem issues and I've helped them step into their positive male power, regaining their confidence.
I use an integrative approach to therapy, which means that I work holistically, taking in all aspects of you as a person, drawing on a number of psychotherapy disciplines.
The psychotherapy and counselling approach I use can help you:
to reconnect with your true masculine power 
and regain your confidence
find balance between your own masculine and feminine energies
. Knowing when to be strong and assert yourself and when to hold back and allow space for others.
I can help you develop skills in the following areas:
Developing a real sense of self esteem
Leadership skills to go to the next level in your career
Deal with anger issues and become assertive
Heal early trauma
Sort out dating & relationship issues
Career changes
Becoming a father & marriage
Sexuality issues
,
Mens true masculine 8 week course in London
For men in high powered jobs who want tom develop their true masculine side so they get the relationship they want with a true feminine goddess. The course runs over 8 weeks and each weekly workshop is 2.5 hours. Its a maximum of 10 men so it runs like a master class. Contact Dimitri to book your place. More details on the relationship program page.
Feel free to email me or call on 07961 297027 to make an appointment.
tel: 07961 297027
click here to email