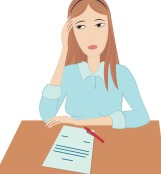 Start taking control of your life and relationships
As a woman it's your nature to be caring, loving, sensual, and giving, amongst many other beautiful qualities. These are powerful traits and once you allow them to be there, then you can access your masculine side.
In developing your masculine side, you will be able to draw on qualities that help you to assert yourself in tricky situations. You'll be able to confidently say 'NO' when that's what you mean.
This in turn will increase your self-esteem and allow you to be fully in touch with yourself as a woman.
In time, with my guidance and help, you will be able to strike that balance between your feminine and masculine energies so that you feel more powerful and confident.
As a psychotherapist based in London W1, I use an integrative approach to therapy, which means that I work holistically, taking in all aspects of you as a person, drawing on a number of psychotherapy disciplines.
The integrative psychotherapy and counselling approach I use can help you:
to reconnect with your true feminine power


access your masculine energy to assist you in being assertive and find balance between your own masculine and feminine energies


develop your intuition and choose the people you want in your life, including the right partner


attract and stay in a rewarding relationship


handle dominating men in the work-place and stay in control


gain a deeper understanding of yourself as a woman.

Allowing your feminine sensual energy to be there, and embracing it, is a process which begins a journey of developing your independence as a woman.

Fierce Feminine Workshops
I also run a 2-day intensive masterclass workshop to help women to connect with their fierce feminine side so that you can create boundaries, and set your deal-breakers, but also allow your softer feminine side to come out so you can draw the right man towards you. The workshop is limited to only 8 participants so make sure you book early for dates published here.

Feel free to email me or call on 07961 297027 to make an appointment. My practice is located in Marylebone so very suitable if you work in W1 and the surrounding areas.