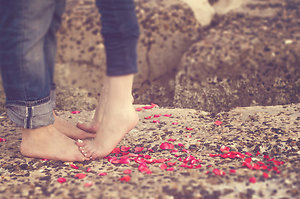 Dimitris 2 day life changing dating & relationship women and mens workshops
NEXT 2 DAY BOOTCAMP -26th, 27th JAN in LONDON - SIGN UP BEFORE 10th TO GET EARLY BIRD RATE OF £300 OTHERWISE £350Dimitri's 2 Day Life Changing Dating & Relationship Programme
Become a woman who men want to fall in love with, respect and fully commit too. Learn how to take the lead with men and have a brilliant relationship.
On the 2 day Get fierce feminine - Get Him! Bootcamp you will quickly realise that compromising and having a great relationship simply don't go together.
You can have it all or you can have nothing.
When it comes to dating and relationships, there is no compromise when it comes to your self esteem and personal empowerment. That's our fundamental belief at Get Him! Bootcamp, which is based on a core set of rules that govern the relationship world. These tried and tested behaviours come from Dimitri's 12 years of experience working with clients who have seen them work.
Wouldn't it be great if any man could make you happy?
Or the man you want would just accept you for who you are and be with you? It's such a pity this only happens in fairy tales.
On the 2 day Get Him! Bootcamp you'll be gently shocked back into reality. We don't want you to suffer any more or hide from the reality of relationships and how painful they can be. We understand your reasons but staying your comfort zone is not going to get you what you want.
Wouldn't it be great if you could solve your relationship difficulties by denying them?
You probably have some very evolved ways of hiding or denying to yourself, and all your friends, that you so badly want to have a great relationship. That you so badly want to fall madly in love with someone and for it to work.
On the 2 day Get Him! Bootcamp, we turn the tables. You take charge. You'll find out how to become so good at dating and relationships that men, using their goddess radars, feel your magnetic feminine presence and flock to you. You become irresistible.
The stories from previous Get Him! Bootcamp participants consistently refer to how men who were players suddenly transform into men who want to be in an intimate loving relationship.
It's like you have this remote control that knows exactly which buttons to push so that men become putty in your hands. It's like a light bulb goes on in their brains and they realise that what they actually want is a confident sensual goddess. It's what been missing all their lives. The players, who could have any woman they want, fall totally in love with a goddess.
At Get Him! Bootcamp, you become the goddess.
Jenny's story
After being in an on/off relationship with a player who would not commit, Jenny came to the 2 day Get Him! Bootcamp. She was very frustrated as you might expect. Throughout the bootcamp she was sceptical that she could get James to choose to commit to her. She kept saying, "He's player and disconnected to his feelings. He just can't see the value of a relationship".
After 2 days of work and opening her heart Jenny realised that she was holding the key to James changing. She had a light bulb moment when she realised, "Oh my god the reason James only wants me on a casual basis is because that's the way I see myself!" This was the just the beginning of many more realisations, until Jenny had completely regained her power in relation to men.
And the result?
Jenny emailed me 3 months after the Get Him! Bootcamp saying that she and James were in a relationship!
Take charge of your love life and sign up to the 2 day Get Him! Bootcamp
It's time for you to have a one-on-one with yourself. Stand up to that angry teenager inside you that just wants to keep on rebelling and pretending she is happy.
Book for the 26th ,27th Jan- Get Him! Bootcamp
Come and have a fun and insightful weekend and learn everything you have ever wanted to know about dating and relationships.
You will learn:
not to compromise but get exactly what you want

the key to understanding male psychology and learning exactly which strings to pull to get the relationship (or whatever else) you want

the key to becoming a confident kick-ass woman who everyone respects

to be successful in all areas of your life.

This is a masterclass so places are limited.

Location: Belsize Park, London.

Time: 10am to 6pm

Price - £350

Pay early bird price of 300 by jan 10th.

Bring a friend and pay £250

Contact Dimitri to book your place: 07961 297027