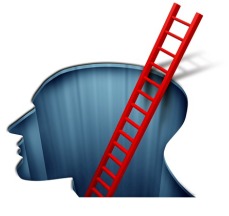 Does life feel like a constant struggle at work and in relationships?
Does life feel like a struggle for you?
Are you struggling as a couple to keep your relationship afloat?
Do you feel like you are a stuck in a job that making you more and more frustrated?
Are you feeling stressed in your high powered job as an executive and feel you lack the much needed leadership skills?
Have you been struggling with weight loss and staying healthy and its affecting your state of mind?
Or is it that you feel that you are not functioning at your fullest potential?
At times like these, you might feel overwhelmed trying to simply cope and not matter how hard you try, you never seem able to move forward.
Its at times like these that you turn to close friends and family, but what do you do if you want to involve them, or if they've done their best to help and you've hit the point where you realise that you need more than they can give?
Thats when its time to ask for professional help.
As a trained, experienced counsellor, psychotherapist and coach working in London w1 and Dimitri sees client's based all over London including central and the city of London. Dimitri also offers corporate counselling and coaching to executives, CEOS's and managers that are feeling stressed who are working in high powered jobs all over London. Hi stress clinic operates from his practise in oxford circus, London w1.
Dimitri is a experienced counsellor & psychotherapist in W1 who works with a wide range of emotional and psychological challenges, helping individuals and couples of all ages:
Overcomming depression

Managing anxiety and panic Attacks

Dealing with work- related stress

Achieving your optimum weight & getting fit

Achieving work-life balance

Coping with separation and divorce

Grief and bereavement therapy

Relationship counselling (individual)

Couples counselling (partners)

Emotional and sexual abuse

Difficult with sex and sexuality

Anger management and how it affects your relationship

Eating disorders

Redundancy & work related stress

Trauma

Overcoming low self-esteem & self confidence

Life changes? Life stages challenges

Addiction

Dimitri is empathic and caring, whilst challenging you to access, change and move forward by providing a safe and non-judgemental counselling space.

Do you feel you can't cope?

We often feel that we should be able to cope by ourselves and that asking for help is a sign of failure, or it's just difficult to ask. This is a common misconception because generally everyone feels the same way.

You may have really good friends to turn to who help you, but they can only do that to a point and sometimes you need to speak to someone who is trained to deal with intense and overwhelming emotions: anger, sadness and fear.

It's time to ask for professional help

There are certain ways that you relate to yourself which are based on your past experiences. These early ways of relating get in the way of you functioning as an effective adult. Psychotherapy and counselling helps you understand that your early experiences influence your current behaviour and can be the reason that you are not able to move on.

What will I get out of psychotherapy?

I can help you to deal with your feelings in an effective way so that you are able to move on from negative and overwhelming feelings.

Therapy & working with a well trained psychotherapist in London will help you understand your behaviour and lead you through a process so that you can resolve your own issues. Then you will be able to make effective choices, which by doing, will make you feel better.

Location in London W1

Dimitri has been running his psychotherapy practise in oxford circus for the last 10 years. He also runs a corporate counselling stress clinic where both executive and life coaching are offered too. The clinic is open to executives and high flyers from the city of London and all over the UK.
counselling marylebone
19 Nassau street
W1W 7AF

At the oxford circus W1 location, counselling and psychotherapy is offered and is in the heart of London, close to Mayfair, west end, soho, Belgravia, covent garden, Marylebone, Baker street, Trafalgar square and Harley street.

At the central london W1 location which very close to oxford circus, psychotherapy and corporate coaching is offered. The space in Marylebone which is 5 min away from oxford circus and goodge street & tube is easily reached from the city of london. Relationship & corporate coaching is also offered at the Marylebone branch.



Feel free to email me or call on 07961 297027 to make an appointment.