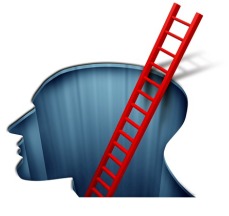 Does life feel like a constant struggle?
Do you feel that you're not functioning at your full potential?
Do you feel like you are stuck in a job that's making you more and more frustrated?
Are you struggling as a couple to keep your relationship afloat?
Are you feeling stressed as a high powered executive or senior manager, feeling you lack much needed leadership skills?
Have you been struggling with weight loss and staying healthy and it's affecting your state of mind?
At times like these you might feel overwhelmed, trying to simply cope. But, no matter how hard you try, you never seem able to move forward.
Maybe you turn to close friends and family, but what if they've done their best to help and just can't? You need more than they can give.
That's when its time to ask for professional help
As a trained, experienced counsellor, psychotherapist and coach working in London W1, I see clients based in central London and the city of London. I also offer corporate counselling and coaching to executives, CEO's and managers working in high powered jobs all over London, who are dealing with stress. My executive burn-out and stress clinic operates from my practice in Oxford Circus, London W1.
I'm an experienced counsellor and psychotherapist based in London W1 and work with a wide range of emotional and psychological challenges, helping individuals and couples of all ages with:
Overcoming depression

Managing anxiety and panic attacks

Dealing with work-related stress

Achieving your optimum weight and getting fit

Achieving work-life balance

Coping with separation and divorce

Grief and bereavement

Relationship counselling (individual)

Couples counselling

Emotional and sexual abuse

Difficulties with sex and sexuality

Anger management and how it affects your relationship

Eating disorders

Redundancy and work related stress

Trauma

Overcoming low self-esteem and self-confidence

Life changes and life stages challenges

Addiction

I'm empathic and caring, whilst challenging you to change and move forward by providing a safe and non-judgemental counselling space.

Do you feel you can't cope?

We often feel that we should be able to cope by ourselves and that asking for help is a sign of failure, or it's just difficult to ask. This is a common misconception because generally everyone feels the same way.

You may have really good friends to turn to who help you, but they can only do that to a point and sometimes you need to speak to someone who is trained to deal with intense and overwhelming emotions like anger, sadness and fear.

It's time to ask for professional help

There are certain ways that you relate to yourself which are based on your past experiences. These early ways of relating get in the way of you functioning as an effective adult. Psychotherapy and counselling helps you understand that your early experiences influence your current behaviour and can be the reason that you are not able to move on.

What will I get out of psychotherapy?

I can help you to deal with your feelings in an effective way so that you are able to move on from negative and overwhelming feelings.

Therapy and working with a well trained psychotherapist in London will help you understand your behaviour and lead you through a process so that you can resolve your own issues. Then you will be able to make effective choices and by doing so, you will feel better.

Location in London W1

I have been running my psychotherapy practice in Oxford Circus for the last 10 years. I also run a corporate counselling stress clinic where both executive and life coaching are offered. The clinic is open to executives and high flyers from the city of London and all over the UK.

Counselling Marylebone
19 Nassau Street
W1W 7AF

Counselling and psychotherapy are offered at the Oxford Circus offices in the heart of London, close to Mayfair, the West End, Soho, Belgravia, Covent Garden, Marylebone, Baker Street, Trafalgar Square and Harley Street.

Relationship and corporate coaching are also offered at the Marylebone office.



Feel free to email me or call on 07961 297027 to make an appointment.



Testimonials

"Dimitri helped me overcome my relationship issues and realise that in order to have a relationship that works, I would have to deal with my own fear of intimacy first. In the safe environment that Dimitri creates I was able to look at how I was attracting the wrong type of man over and over again and had to first learn how to be OK on my own. To be my own person. That's what I did and I am now in a new relationship with a man, and for the first time it feels like its going to really work. Thank you."
(Jess, London)

"Dimitri helped us really start listening to each other and develop the communications skills to get our relationship back on track. Forever grateful."
(Sarah & Mike)

"As a top executive in the banking industry, I had allowed my work life to take over personal life. I knew that I had to resolve this or my married life would soon be in trouble. Dimitri helped me get my priorities right and develop the skills needed to say no and not take on too much. Being assertive has allowed me to take control of my life again. I would strongly recommend his services."
(Alan, London)

"I had serious anger issues and would go from annoyed to blind rage in seconds. Dimitri helped me to take control of my anger and be present to what I was feeling. I realised that I could react to people in a very relaxed way and feel heard and not let them take advantage of me."
(Clive, Surrey)

"I was recently promoted to a senior management role and had to manage a team of 50 people. I began feeling really anxious about presenting and the confidence needed to do the job. Working with Dimitri helped me realise that I was sabotaging my new found success. He helped me to fully understand this and develop ways to feel I deserve what I had achieved and keep my saboteur at bay."
(John, Canary Wharf)

"Dimitri is a patient and intelligent counsellor, who works to gain trust and build a safe environment before exploring issues. In this context I was able to reconcile issues that had been haunting me for decades and understand the root causes. With Dimitri's help we were able to identify ways of not repeating harmful and destructive patterns, and find strength through a more calm and peaceful approach. He has been incredible and life changing."
(JP, London)

"Dimitri enabled me to stop inhibiting myself and get in touch with my core values and dreams. By exploring within and losing my unknown inhibitions - I have started living my life with my goals in mind each and every day; and more importantly work towards them."
(Claire, London)

"Dimitri was able to allow me to define my masculinity in a non-aggressive and sensitive way. I was able to understand the dynamics of my relationship much better, communicate my inner conflicts and establish personal boundaries more effectively."
(SJ, London)

"I faced a particularly stressful legal situation and Dimitri was able to give me the strength and courage to stand up for myself when my stress had led to a complete shut down. He led exercises both to role-play in the stressful moments and to find peace outside the events taking place. I'm convinced without him things would have turned out for the worse."
(AK, Primrose Hill )

"Seeing Dimitri was my first experience with a counsellor and one I'd highly recommend. Not only is he extremely likeable, his approach is both intuitive and intelligent. The process was life changing. He taught me how to open up, how to be more assertive and he helped unravel a lot of past and personal issues. It wasn't always a comfortable process, but he challenged me in the right way and I always felt supported and motivated."
(AM, Central London)

"I was very suspicious of counselling and not sure if I was doing the right thing. After my first session, I felt Dimitri's warm and compassionate way of being with me allowed me to express myself fully and work through issues that been troubling me for years. I am now a big fan of therapy and suggest it to everyone who is struggling to make life work. Thank you."
(Maria, Camden)